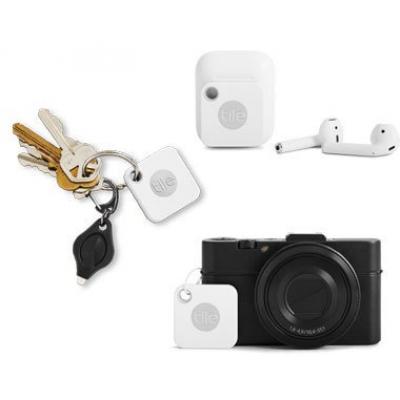 Find lost items easily – with digital tracking
Almost everyone has lost their keys, wallet or headphones at some point in their life. With the help of Bluetooth and GPS signals, objects can be found more easily in the digital age.
But not only objects are trackable, even pets can be equipped with a tracker and always be found again. Manufacturers such as Apple, Samsung, Tile, Paj or Blaupunkt, for example, have the technology in their product range.
Bluetooth tracking. It is energy efficient and the battery lasts up to a year. Apple with Airtags, Samsung with the Galaxy Smarttag and Tile use it. A more precise tracking than via GPS is possible, depending on the model in ranges between 45-120 metres. The user can carry out the tracking via an app, with or without sound or via visual directions.
GPS tracking (Global Positioning System). Paj, Blaupunkt or Weenet Cats use this function for tracking. If a pet leaves a defined area, for example, a warning signal is sent automatically. With GPS tracking, however, the battery of small devices discharges on the one hand relatively quickly and must be charged several times a week. On the other hand GPS trackers in cars are supplied with energy via the on-board power supply. The usage costs for GPS are higher due to the higher energy consumption and the mobile phone charges.
By the way, Samsung or Tile also offer a reverse search of the smartphone via the tracker. It does not matter whether the mobile phone is charged, switched on or muted.
The Tile trackers currently offer the best price-performance ratio on the market. They are also available at the imcopex webshop.